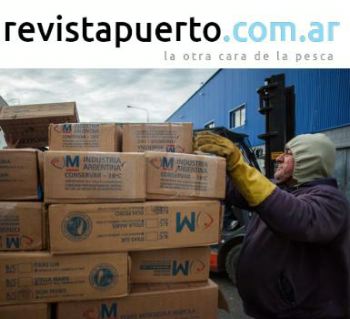 The squid in its record season sold 142,909 tons until September 30 for more than 380 million dollars
Exports of the main fish species, record season for illex squid

ARGENTINA
Thursday, October 29, 2020, 19:20 (GMT + 9)
The report prepared by CAPECA gives an account of the particular situation experienced in the markets in this year marked by the pandemic. Hubbsi hake and whole shrimp were the worst hit but shrimp tails have improved and squid is having an excellent year.



The export report prepared by Fabián Pettigrew for CAPECA shows that in September the exports of the main products have had different situations depending on the type of product that is being discussed. Hubbsi hake suffered a sharp decline as did whole shrimp, although shrimp tails have experienced an increase in demand and squid far exceeded the 2019 indices. Patagonian toothfish increased exports in volume but before a sharp drop in the price, registered a decline in foreign exchange. Finally the spider crab, another of the species commercialized by the companies associated with this chamber, has decreased its sales.

For hubbsi hake fillets there has been a decrease in sales of the order of 17% in volume and 27% in dollars, given that the average price fell 12% in these nine months of 2020 compared to last year. Brazil, the main buyer, required 15% less in volume, which represented a 26% drop in dollars; Spain, the second most important market, required 13% less in volume this year and collected 22% less, being the country that paid the lowest price, at a rate of $ 2,566 per ton. With much lower volumes, the United States ranks as the third most important destination; In this case, the reduction in demand in tons was 6%, but in collection it implied a reduction of 19%, given that the price fell 14% compared to 2019. In total, 40,018 tons of this product were exported for almost 110 million dollars and the average price was 2,741 dollars.

Image: courtesy INIDEP

Hake, in other presentations that exclude filet, also suffered a decrease but to a lesser extent. In volume it fell by 6% and in dollars by 14%, exporting a total of 26,735 tons for 38 million dollars. The average price fell 8.4% to $ 1,427 per ton. Russia, with 12 thousand tons, is the main buyer and unlike what has happened with other markets, in this pandemic year it required 22% more than in 2019. Ukraine was the second most important market by volume of demand with 2,104 tons , but for having paid one of the lowest values, it ranks fourth on the grid, below Spain and Macedonia.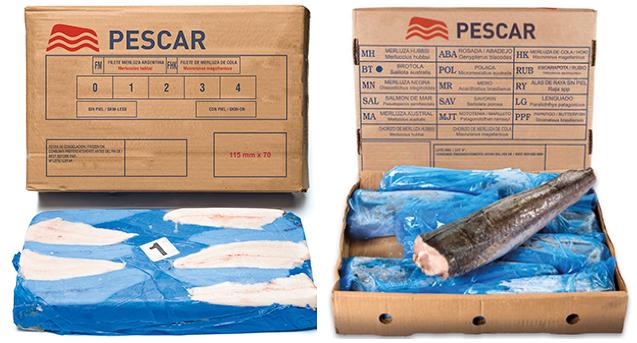 Photo: courtesy Estrella Patagónica (EPSA)

In the case of shrimp, the situation is very different for those who market the whole product or in tails. For the first case, the decrease in export volume was 43% and in collection 48%; and although the average price fell 8%, standing at 5,354 dollars per ton, in some cases it fell as much as 31%. In Spain, the main market for this product, sales fell by 45% in volume, from almost 32 thousand tons in 2019 to just over 17 thousand in 2020; and the collection fell by 49%. China, which last year ranked second, this year went to fourth: from 12 thousand tons purchased in 2019 this year it only required 3,109, experiencing a 74% drop in volume and 78% in foreign exchange, because in the Asian giant Furthermore, prices fell by 16%. In 2020 the second place was occupied by Italy, despite having required 11% less; and thirdly Japan, which not only improved its demand compared to last year but, like Italy, maintained values ​​similar to those of 2019, although always below $ 6,000.

Image: courtesy INIDEP

In the case of shrimp tails, the situation was much more auspicious. China was the main buyer and with almost 14 thousand tons it required 24% more than in 2019; in foreign currency the increase was 9.5% because it acquired them at a price 11.5% lower than last year. Peru, which last year had ranked fourth, this year climbed to second. With almost 7 thousand tons, its demand increased by 88% and in foreign currency by 70.5%, a difference due to the 9% drop in price. Spain this year ranked third, although paying a better price. In total, 44,562 tons were exported for 320 million dollars, which represents a rise of 10% in volume and 1.8% in foreign currency. The average value of the queues stood at $ 7,181, almost 8% below the 2019 average values.
The squid in its record season sold 142,909 tons until September 30 for more than 380 million dollars, figures that represent a 71% increase in volume and 83% in foreign currency, given that it was accompanied by the rise in the average price of 7% compared to 2019. The main buyer was China, which took more than 74 thousand tons for which it paid 190 million and a half dollars. These figures represent an increase of 50% and 65% respectively; the price paid was not the highest but 10% higher than last year. South Korea this year ranked second in the grid of the main markets, increasing its demand by 235% and Spain with 11 thousand tons was displaced to third place, despite having increased demand by 50%. Below was Thailand, which, due to a 254% higher demand, climbed to fourth place. The average price was 2,661 dollars per ton; the best price was paid by Spain at a rate of $ 3,339 per ton.

Image: courtesy INIDEP
Image: courtesy INIDEP

The main product of Patagonian toothfish marketed by Argentina is whole gutted and this year 16% more was exported than last year in volume but 2% less was collected due to a 16% drop in price. In total, 1,605 tons were sold for 30 and a half million dollars at an average price of 19 thousand dollars per ton. The main destination market was the United States which took a thousand tons, increasing its demand by 36% compared to last year.

Image: courtesy INIDEP

The Argentine king crab, a relatively new species on the market, this year suffered a 16% drop in both export volume and collection, although it may be due to the limitations that have been imposed on extractions in the fishery to ensure sustainability. The good news is that despite being a very difficult year, the United States, its main market, has required 13% more than last year and China increased its demand considerably. In total, 1,121 tons were sold for 19 million dollars at an average value of 17 thousand dollars per ton.

Image: courtesy INIDEP
Fuente: Revista Puerto