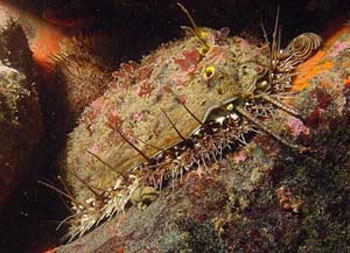 Abalone. (Photo: Oceanlink)
Ocean acidification could bring an end to northern abalone: study

CANADA
Thursday, May 26, 2011, 15:50 (GMT + 9)
British Columbia's (BC) strained northern abalone stock could perish as a result of escalating levels of ocean acidity. Researchers at the University of British Columbia (UBC) have conducted the first study to offer direct experimental proof that changes in sea water chemistry are negatively impacting an endangered species.
The findings were published in the Journal of Experimental Marine Biology and Ecology.
The northern abalone extends along the North American west coast from Baja California to Alaska. In BC, poaching has trumped efforts to protect declining populations by closing commercial fisheries.
UBC explored the effects of increasing ocean acidity on the species by exposing northern abalone larvae to water containing elevated levels of CO2. The researchers found that increases from 400 to 1,800 parts per million killed 40 per cent of larvae, diminished the size of larvae that did survive and augmented the rate of shell abnormalities.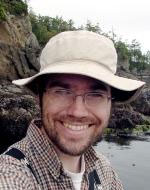 Professor Christopher Harley
"This is quite bad news, not only in terms of the endangered populations of abalone in the wild, but also considering the impact it might have on the prospects for aquaculture and coastal economics," explained Christopher Harley, Associate Professor with the Department of Zoology and one of the study's authors.
As the species is already considered to be limited by reproductive output and recruitment, he continued, the effects of greater ocean acidity may reach the population level and stunt population growth.
Currently, average CO2 levels in the open ocean linger near 380 parts per million, but the level is foreseen to slowly climb over the next century.
Meanwhile, researchers have already found much higher spikes in dissolved CO2 along the provincial coast and especially in late spring and early summer -- during abalone spawning season.
Ryan Crim, lead author of the paper, said northern abalone would not be the only species to suffer, as "this information may have implications for other abalone species in other parts of the world."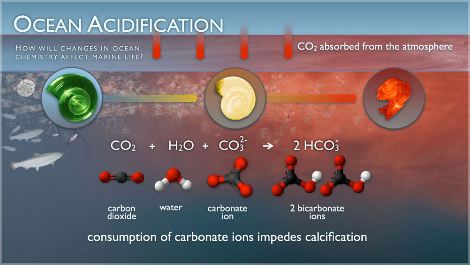 Click on the photo to enlarge (Photo: NOAA)
On the west coast, other endangered abalone species are the black, white and pink varieties, with red abalone remaining an economically viable food source.
UBC's study was paid for by the Natural Sciences and Engineering Research Council of Canada and done jointly with the small abalone hatchery Bamfield-Huu-ay-aht Community Abalone Project, which has since gone out of business.
Harley and Crim will continue to collaborate with the aquaculture industry to explore the effects of acidification on oysters and other shellfish.
Related articles:
- Seafood producers tackle ocean acidification at annual Summit
- Ocean acidification threatens food security: UN
By Natalia Real
editorial@seafood.media
www.seafood.media