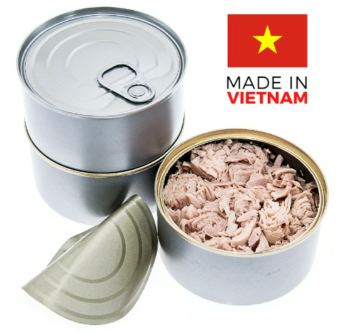 Photo: Stockfile/FIS
It is difficult for Vietnamese tuna to penetrate deeply into the UK market

VIET NAM
Thursday, November 16, 2023, 07:00 (GMT + 9)
Vietnam's tuna exports to the UK, after a period of good growth, decreased in September 2023, down 36% compared to the same period in 2022. Accumulated for the first 9 months of 2023 , tuna exports to this market still increased by 48% over the same period last year, reaching more than 5.5 million USD.
In terms of product structure, Vietnam exports the most frozen tuna meat/loin with code HS0304 to the UK market, accounting for more than 94% of total export turnover. Compared to the same period in 2022, exports of fresh and frozen tuna products from Vietnam to the UK are increasing sharply.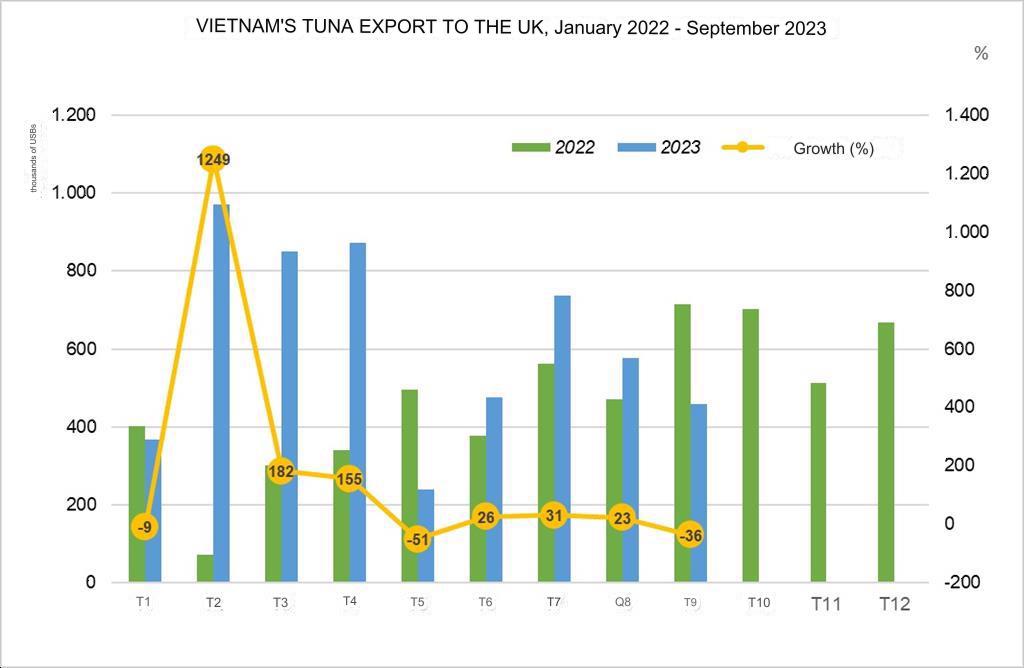 Click to enlarge it
According to statistics from the World Trade Center (ITC), by the end of July 2023, UK tuna imports reached more than 291 million USD, an increase of 4% over the same period. After a period of continuous decline since the beginning of the year, UK tuna exports increased again in July.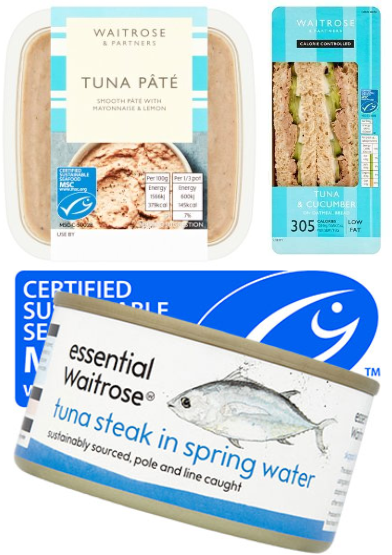 In the first months of 2023, the UK has one of the highest inflation rates among major economies. High inflation has affected seafood sales, including tuna, in this country. Demand for tuna products and long-term preserved seafood such as canned, bagged tuna... decreased sharply. However, according to a report by Kantar Worldpanel (a part of the market research company Kantar Group headquartered in London, England), it shows that the inflation rate of food goods in the UK has dropped back to low levels. a number for the first time since July 2022. Specifically, the annual food inflation rate in the UK was at 9.7% in the 4 weeks to October 29. This is a signal showing the possibility that the country's tuna market will recover.
Currently, Vietnam is the 13th largest source of tuna in this market, after Ecuador, the Philippines, Thailand and Indonesia, with a very modest proportion of 1%. According to businesses, because the UK's fishing product requirements are equivalent to the EU's, while Vietnam's exploited seafood is subject to the EC's "yellow card" order, the competitiveness of Vietnamese tuna is limited. in the UK market is low.

Author/Source: Nguyen Ha / VASEP (translated from original in vietnamese)
editorial@seafood.media
www.seafood.media