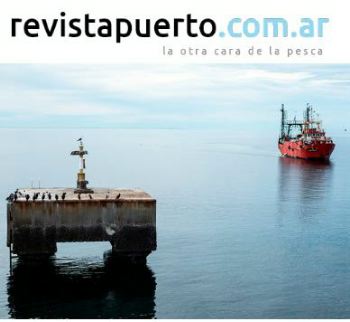 Image: courtesy Revista Puerto
As of Friday shrimp fishing is banned in Argentina

ARGENTINA
Wednesday, October 13, 2021, 07:10 (GMT + 9)
Given the evidence of the beginning of the shrimp reproductive process in the northern sector outside the closure and an upward trend in bycatch levels, the CFP (Federal Fisheries Council) decided that on Friday all vessels operating shrimp should return to port.

Fifteen days ago, when the Federal Fisheries Council approved the closure of the hake closed area for shrimp fishing, it also gave its positive vote to the closure of the northern sector, given the evidence of a high presence of prawn specimens in reproductive state, but no date was established at that time and it was not until the meeting held on the 7th that the crustacean season in national waters was put to an end. Observer data record a percentage in the order of 50% of ovate females and an increase in hake bycatch levels.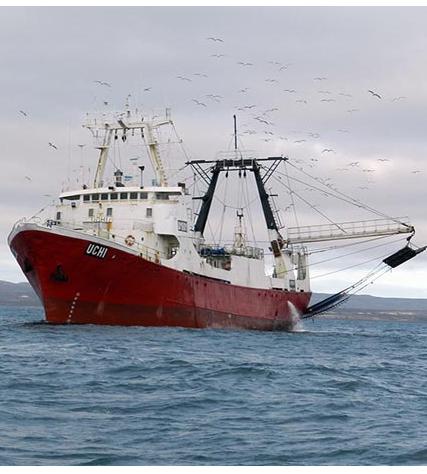 In Minute 24, a view was taken of the notes and reports sent by INIDEP regarding the operation of the fleet, indicating that after the closure of the closed area (AVPJM) it moved between parallels 41 ° and 42 ° of South latitude, where the yields did not exceed 1,000 kilos per hour.

On the other hand, they indicated that in the samplings carried out the reproductive status of the females was recorded, "observing that in Subarea 1, 54% of the total of the sampled females were in advanced macroscopic maturation and 9% impregnated. In Subarea 2 these values ​​reached 48% and 5%. These percentages indicate that the reproductive process has already started ", reported from the Prawn Program.

The data provided by observers on the estimation of the bycatch of common hake "in Subareas 1 and 2 showed a significant increase". In Subareas 1 and 2, the hubbsi hake bycatch ranged between 18% and 22%; in the first case, it is within the allowed margins, not so in the second, but they emphasized the growing trend, referring to what was observed in the previous period, when they were in the order of 0%.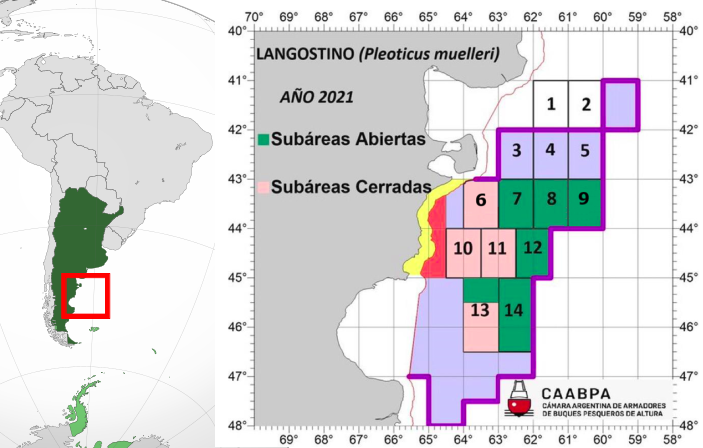 Based on these results, added to the beginning of the shrimp's reproductive process and the increasing trend of bycatch levels, it was decided to suspend the dispatch for shrimp fishing in waters of national jurisdiction, starting at 11:59 p.m. on the day. Friday, October 8 and prohibit fishing operations directed at the shrimp species beyond 7:00 p.m. on Friday, October 15.
Source: Revista Puerto
editorial@seafood.media
www.seafood.media