IN BRIEF - FDA Panel Backs Expanding Use of Fish-Oil Derived Drug

UNITED STATES
Friday, November 15, 2019


An advisory panel recommended Thursday that the U.S. Food and Drug Administration approve expanding the use of a fish-oil derived drug to reduce the likelihood of heart attacks and strokes in high-risk patients.
The panel of outside advisers voted 16-to-0 to enlarge the approved use of the drug, named Vascepa, from Amarin PLC. The FDA isn't bound to follow the advice of its advisory committees, but it usually does.

Source: The Wall Street Journal
---
IN BRIEF - Mass proliferation of reproductive stem cells 1 to 1700 rainbow trout hatching

JAPAN
Monday, August 03, 2020


The team of Professor Goro Yoshizaki (Fish Aquaculture) of Tokyo University of Marine Science and Technology said that he succeeded in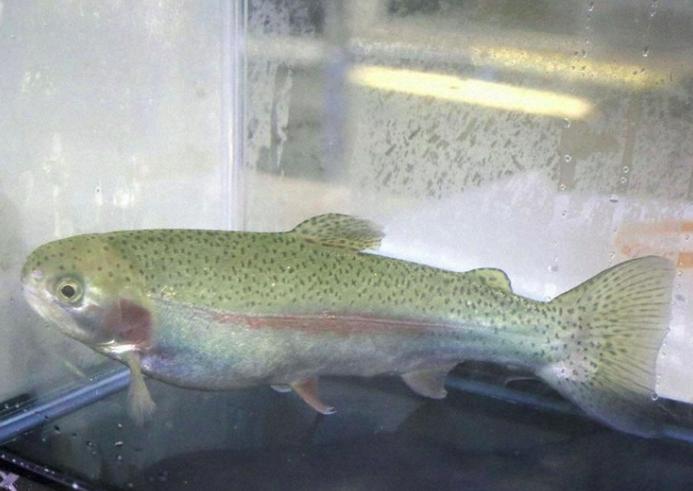 the world's first successful growth of large numbers of reproductive cells, which are the source of rainbow trout eggs and sperm, in a test tube. Published in "Communications Biology". Eggs and sperm were made from only one male stem cell and 1700 hatched. It is steadily growing into an adult fish and is expected as a technology that enables mass production while protecting valuable fish from fish resources.
Prof. Yoshizaki explained that he would like to contribute to aquaculture production and conservation of endangered species. "A salmon or trout close to rainbow trout can be used for conservation projects in a few years. Application to bluefin tuna will be realized in about 5 years. I want to aim for."
Source: Mainichi
---
Other Media | SalmonBusiness: Nova Austral's liquidity squeeze results in 180 million-dollar losses for bondholders

CHILE
Monday, August 03, 2020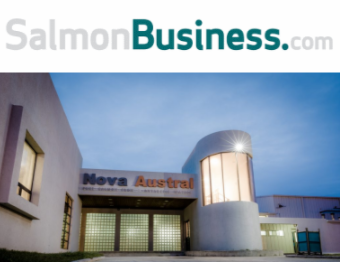 Big challenges after extensive losses.

With major coronavirus problems in Chile and its main fresh markets, the United States and Brazil, salmon prices have fallen, giving way to a significant drop in fish. Among those who have frozen salmon are Nova Austral, owned by private equity companies Altor and Bain Capital. Nova Austral, which farms at the southern tip of Chile, has also struggled with high mortality, misreporting, fines and litigation. Despite this, Nova Austral plans a significant build-up in biomass in the years ahead.

Source: SalmonBusiness | Read the full article here
---
Other Media | fishfarmingexpert: First salmon harvested at Mowi Scotland organic site

UNITED KINGDOM
Monday, August 03, 2020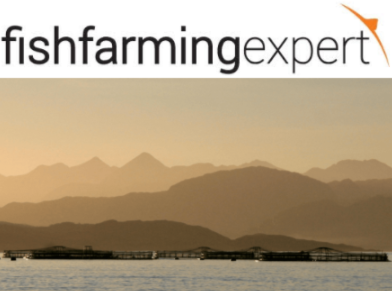 Mowi Scotland has harvested its first organic salmon, grown in Loch Ewe. The fish will be sold under a newly created brand, the Scottish Organic Salmon Company, the company revealed in its monthly newsletter, The Scoop.

The organic harvest is the result of years of planning and collaboration with the farming, technical, processing and sales teams in Mowi Ireland, which has a primarily organic output.

Mowi Scotland technical manager Rory Campbell, who wrote a thesis on organic salmon production for a Masters in Business Administration (MBA), told The Scoop: "Everybody involved in this project has put in a great deal of time, hard work and effort, and it's been really great to see everything finally come together with the first organic harvest at Loch Ewe."

Source: fishfarmingexpert | Read the full article here
---
Other Media | FiskerForum: Illegal Greenpeace activity merits police involvement

GERMANY
Monday, August 03, 2020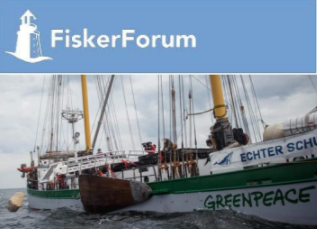 As Greenpeace activists pull yet another carefully-timed publicity stunt by dropping rocks in the Baltic near the island of Rügen, supposedly to disrupt trawlers, sitting Member of the German Parliament and president of the German Fisheries Association Gero Hocker wants to see action from the police.

'Introducing boulders into the Baltic Sea off Rügen violates laws and generates hazards to navigation. If you look at the marine casualty statistics, you can see that trawler losses are mainly due to fishing gear coming fast on obstructions,' he said.

Author: Quentin Bates / FiskerForum | Read the full article here
---
Other Media | WWF:MSC certification of bluefin tuna fishery before stocks have recovered sets dangerous precedent

ITALY
Saturday, August 01, 2020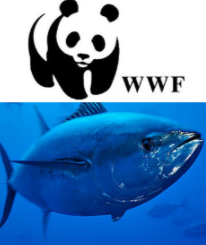 Rome, Italy - The Marine Stewardship Council (MSC), has just announced its first eco-certification of an Atlantic bluefin tuna fishery, while admitting it will take a minimum of five years for the population numbers of the species to return to healthy levels [1]. WWF opposes the certification, believing it will hinder the full recovery of one of the world's most valuable fish stocks.

After a two-year consultation and an objection filed by WWF, the adjudicator did not uphold the objections against the MSC certification for bluefin tuna granted to a Japanese fishery.
Source: WWF.Panda.org | Read the full article here
---
Other Media | SeafoodSource: NOAA establishes national-level criteria for observer waivers in wake of criticism

UNITED STATES
Saturday, August 01, 2020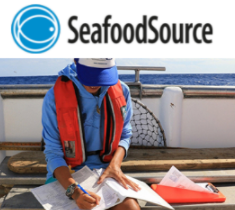 NOAA Fisheries announced on 30 July that it has identified national-level observer waiver criteria, and that the redeployment of observers in the Northeast U.S. will begin 14 August.

The national criteria comes in the wake of Seafood Harvesters of America calling on NOAA Fisheries earlier this month to develop more consistent policies regarding observer waiver criteria. A letter sent by Seafood Harvesters of America called NOAA's policy regarding at-sea coverage "inconsistent and unequal."

Author: Chris Chase / SeafoodSource | Read the full article here
---
Other Media | WorldFishing: Revolutionary invention for oyster farming

POLAND
Thursday, July 30, 2020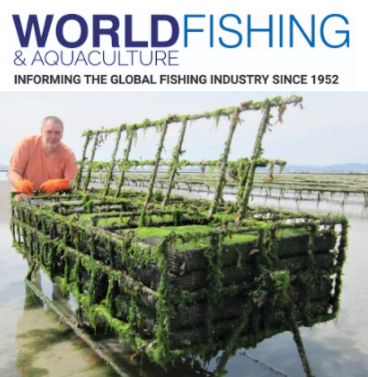 A Polish man has invented a revolutionary device that allows for three times more oysters within the same area of seabed.

Grzegorz Skawinski's product has a unique rotating cage system whereby oyster sacks are placed one above the other, rather than traditional farming of side by side on trestles, saving space on the seabed and increasing production.

Normally each oyster bag is turned by hand – five in a row on a trestle. Grzegorz's system allows 16 to be turned in one rotation. The project currently in prototype stage has other benefits too.

Source: Worldfishing | Read the full article here
---
Other Media | SeafoodSource: Bumble Bee leans into health and wellness messaging with new products, packaging

UNITED STATES
Thursday, July 30, 2020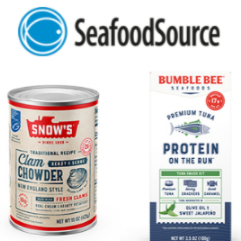 Like many other shelf-stable seafood suppliers at the beginning of the global coronavirus crisis, F.C.F Fishery-owned Bumble Bee faced a daunting task: simply keep enough supply on retailers' shelves to fulfill consumers demand.

For the week ending on 14 March, for example, canned and pouched tuna sales spiked 150.5 percent to around USD 89 million (EUR 76 million), according to Nielsen data supplied to SeafoodSource.

"We were not able to keep up with supply," Bumble Bee Executive Vice President and Chief Growth Officer Todd Putman told SeafoodSource.

Author: Christine Blank / SeafoodSource | Read the full article here
---
Other Media | Fish Farmer: Turnover surge for salmon producer

UNITED KINGDOM
Thursday, July 30, 2020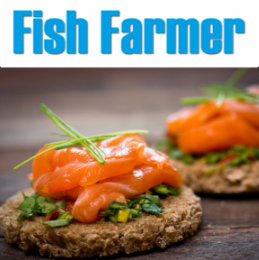 Associated Seafoods, the artisan producer of high quality Scottish smoked salmon and shellfish, has reported a £5-million plus surge in turnover for the financial year ended October 31, 2019.

The year end accounts, just out, show that the salmon business turnover increased from £22.4 million in 2018 to £28 million this time. The operating profit in this sector came out at £.0.79 million compared to a loss of 0.13 million 12 months earlier.

Turnover in the shellfish business was down slightly from £4.53 million to £4.3 million, but the operating profit rose from £0.11 million to £0.18 million.

Author: Vince McDonagh / Fish Farmer | Read the full article here
---