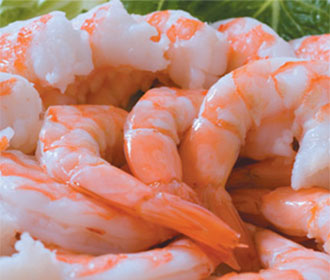 Eastern Fish Company shrimp. (Photo: Eastern Fish Company)
Marubeni acquires major US shrimp importer

(JAPAN, 2/27/2014)
Marubeni Corporation announced that it reached an agreement to acquire Eastern Fish Company (EFC), one of the largest shrimp importers in the United States.

Marubeni expects this acquisition will increase its sales of shrimp in Japan and the US to JPY 50 billion (USD 488.4 million).

"Worldwide shrimp consumption has been increasing in recent years," the Japanse corporation said. "With a larger volume purchases, Marubeni can get better pricing and strengthen its relationships with major shrimp producers in Asia and South America."

In addition to increased supply of shrimp, the EFC acquisition will expand Marubeni's sales of other seafood items, including salmon.

The American seafood distributor has an established long-term business with US major retail chains and foodservice businesses, and by utilizing Marubeni's strong farmed and wild seafood market resources, it will become a complete seafood distributor.

Once the acquisition of EFC is completed, Marubeni will build a global sales network covering Japan, Europe and the United States. It will enjoy strong relationships with producers in Alaska, Asia, and South America, and cover the entire value added chain from production to sales of final products.

editorial@seafood.media
www.seafood.media
Information of the company:
Address:
1-4-2 Otemachi Chiyoda-ku,
City:
Tokyo
State/ZIP:
(100-8088)
Country:
Japan
Phone:
+81 3-3282-4782
More about: