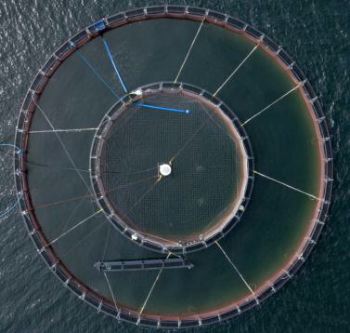 The Tubenet project is part of a commercial-scale validation that follows successful trials carried out at Mowi's research centre in Norway
Mowi is the first aquaculture company in Scotland to trial innovative new sea lice avoidance systems developed by AKVA (video)

(UNITED KINGDOM, 6/3/2020)
Mowi Scotland's salmon farm at Port na Cro (Argyll and Bute) is the first farm in the UK to install new and innovative technology specifically designed to proactively avoid a tiny fish parasite that is found commonly on many marine fish.
Known as the Tubenet, the project is part of a commercial-scale validation that follows successful trials carried out at Mowi's research centre in Norway.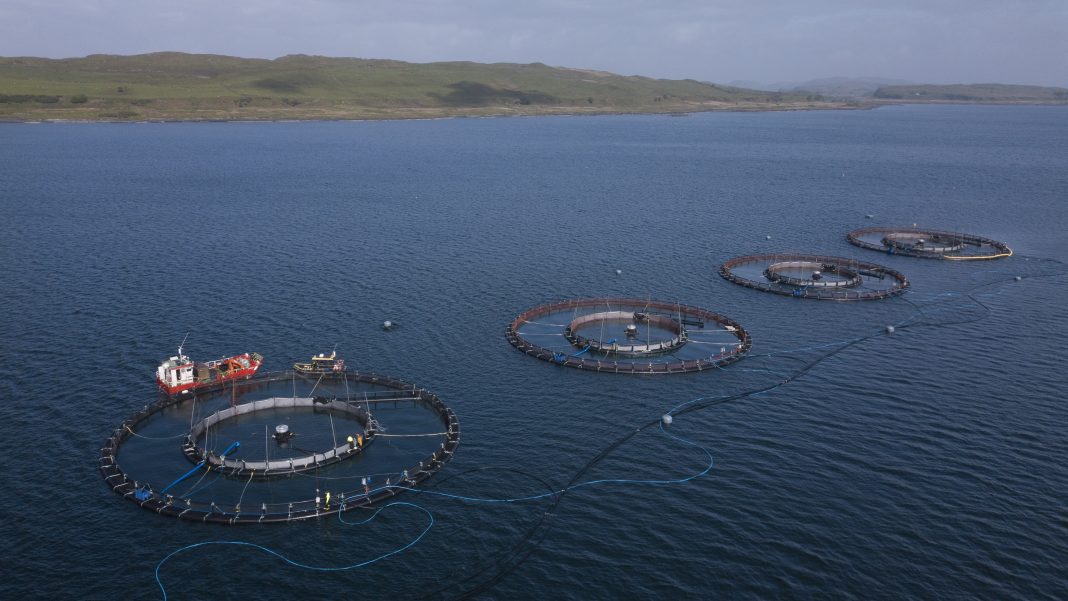 Photo: Akva Group
The Tubenet, produced by AKVA group, is a lice prevention concept that works by keeping fish well below the traditional sea lice belt that is in the upper water column (top 5-10m). This is achieved by installing a large cylindrical passageway in the centre of a cage, from which tarpaulin hangs and protects our salmon from lice infestations when they swim to the surface to fill their swim-bladders.
Fish feed is delivered by way of subsurface feeding tubes, and cleaner fish welfare is safeguarded by using tailor-made hides specifically for Tubenets. In the case of Port na Cro, the tarpaulin hangs to a 14m depth and the feeders are placed at 13m. The inner cylinder is 60m in circumference.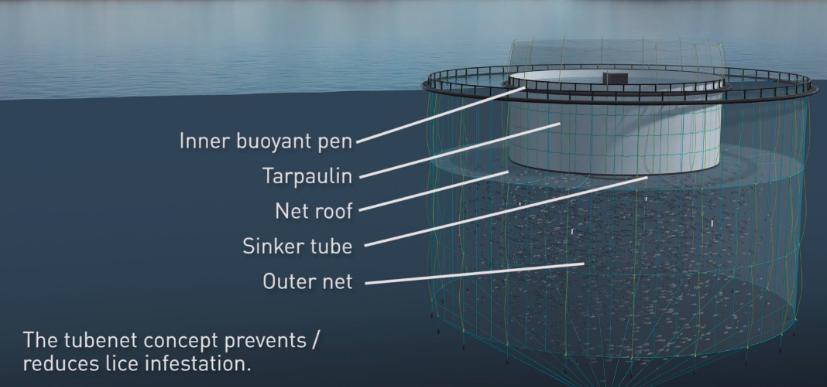 Photo: Akva Group
Gareth Siney, farm manager at Port na Cro, said:
"We are really excited to be the first farm to implement the Tubenet. At the moment, we use lots of different tools to tackle sea lice such as water pressure and using cleaner fish that naturally pick the sea lice off our salmon. But this technique is the first that is proactive by essentially trying to avoid sea lice being present in the water in the first place. How it works is that the Tubenet provides a barrier at the surface of the water creating a separation between our fish and where sea lice naturally gather."
The Tubenet was installed at Port na Cro in May and Gareth and his team will provide regular reports and data to the other teams in Norway. The project will conclude when the salmon are marketed, but expectations are high given research already conducted by the Norwegian Institute of Marine Research (IMR), which found that the system gave as much as 80% reductions in sea lice infestation over time.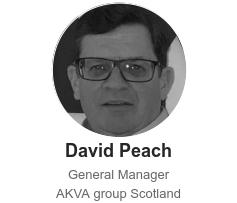 Commenting on the trial in Scotland, David Peach, General Manager at AKVA group Scotland, said: "AKVA group is proud to be working closely with Mowi both here in Scotland and in Norway. This innovation, using AKVA group's patented technology is aimed at improving fish welfare and has been delivered from our Kishorn, Wester Ross build site after several years significant joint research and development in Norway. We will continue to work closely with Mowi and in particular Gareth and the team at Port na Cro throughout the duration of this exciting validation project which is a world first in the aquaculture industry."
editorial@seafood.media
www.seafood.media
Information of the company:
Address:
Stortingsgaten 8
City:
Oslo
State/ZIP:
(N-0161)
Country:
Norway
Phone:
+47 21 56 20 00
Fax:
+47 21 56 20 01
E-Mail:
corporate@mowi.com
More about:
Approval / Accreditation / Certified / Oversight by...